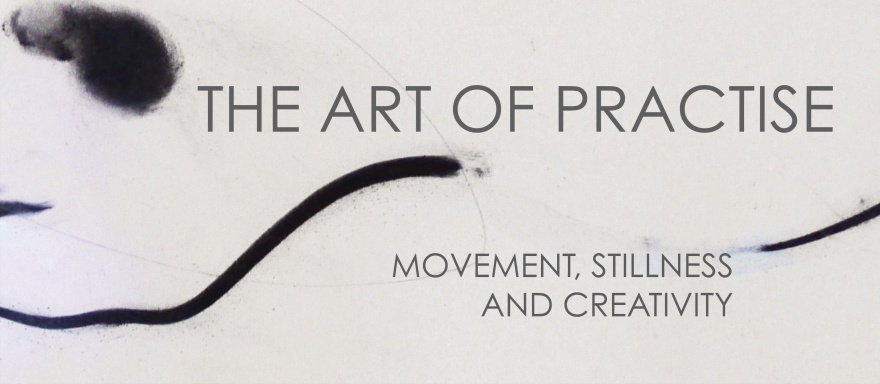 Movement, stillnes & creativity
onsdag 15 juli & fredag 14 aug
THE ART OF PRACTISE

Deepen your connection with your intuition and body through movement, stillness and creativity.

Explore with Emilie and Teres your freedom of expression with practices such as dance, yoga nidra, visualization, sound healing and drawing in a safely held space at Malmo's Infinite Yoga.

First meeting~

Wed 15 juli kl 17:30 - 19:30

Second meeting ~

Fri 14 aug kl 16:30 - 18:30

In the workshop we will explore:

Movement Language (dance practice)

Inner journey (with yoga nidra, sound healing and visualization accompanied by musical instruments such as singing bowls and hand drum)

Experiential drawing on paper

Gut-feeling.
Spontaneity.
Resilience.
Body intelligence.
Nurture.
Rest.

If these words resonate with you this workshop is what you are looking for.

What we offer ~
- explore creativity as practice
- share practices that can be further explored in your everyday
- introduce play and creativity as self discovery journey
- connect with the natural/animal body
- amplify your connection to instinct
- group intelligence and connection


During the workshop Teres will guide us into a magical movement session. Emilie will lull everyone into rest and healing during an immersive imaginative journey accompanied by instruments, to invite deep rest and nurture in your cells.
And together we will explore and journal the journeys on paper with charcoal stick.

Why movement?
To reawaken the senses, find ones animal body and the earth below our feet. Develop body consciousness and intelligence. Explore the body as a vessel to relate to space and the world to create a more true relationship with the environment. Movement as a way to move through and explore discomfort, recognise growing pains.
To move the body is to be present and love it.

Why drawing?
The surface we draw upon is a mirror, all that surfaces within as we draw can be observed, explored, shared.

Why inner journey and conscious rest?
To invite a deep nourishing rest, letting go, integrate, resonate, liberate. To vibrate together in the group as one conscious breathing organism. Ground our work. Come back to the body. Stimulate the imagination.

Who is this workshop for?
Seekers.
Health conscious creatives. Experienced practitioners and beginners. Human beings interested in the intersection between creative practice and spirituality.
TID
Wed 15 july 17:30 - 19:30
Fri 14 aug 16:30 - 18:30
Max participants : 15 souls
PRIS & BOKNING
Price: 250 sek / 2 hours
Buy the 2 workshops as a kit for 450 sek by emailing
johanna@infiniteyoga.se
DROP IN-PRIS
Anmäler dig via bokningssystemet
här
. Klassen kostar 185 kr första gången du besöker Infinite Yoga Malmö, sen 250 kr för drop in, eller
köp ett yogakort
.
PRAKTISK KURSINFO
Via vårt
bokningssystem
som du hittar genom den rosa knappen "Schema & bokning" längst upp till höger på vår hemsida, kan du avboka dig om du skulle bli sjuk eller behöver vara borta av annan anledning. När du avbokar dig senast 4 timmar före klassen startar har du ditt kurstillfälle tillgodo att använda till annan valfri annan klass i hela Infinite Yoga Malmös ordinarie utbud under den period som din kurs pågår.
RIKTLINJER CORONAVIRUS
Just nu har vi minskat antalet deltagare i vår yogasal för att ha gott om plats mellan yogamattorna. Vi sänder även klasserna online, så att du även kan välja att medverka på distans.
För att minska risken för virusspridning ber vi dig just nu att ta med egen yogamatta och filt till studion. Om du inte har egen yogamatta, ta gärna med filt som du kan lägga över en matta du lånar på plats. Om du under kursens gång blir sjuk, så ber vid dig att stanna hemma och vila, eller medverka vid kursen online.
Om myndigheters rekommendationer skulle ändras på ett sätt som gör att vi inte kan hålla kursen på studion, så kommer den att hållas online.
Läs mer om våra riktlinjer gällande Corona här >>
About the facilitators
Teres
is the former dancer who found the love to the ´Movement language´ when she lived in London year 2008-2011.
The practice of yoga came to her in 1996 and year 2018 she became a part of Infinite. As a place to share her passion to understanding the body, mind & universal power.
She loves to co-create and to inspire people to try new things. To open up new possibilities and to tear apart old patterns.
Emilie
is an intuitive, a storyteller and an artist. With a background in design and social anthropology. She has practiced yoga for more than a decade, she received initiation in India in 2013, has practiced buddhist meditation since 2015 and has been dancing in women circles in Wales and around Europe. In 2018 Emilie started her first new moon circle in Berlin. Now she lives in a forest in Osterlen where she works in her studio, making art and weaving journeys to nourish and inspire.